Experience the best SEO services in Bangalore.
If you are looking for SEO experts in Bangalore, then you are at the right place. My vision is to bring brands closer to their goal of achieving more customers. This is possible by establishing strong and practical SEO strategies. With my expertise in SEO, I want to:
Redefine a brand's digital sphere

Bring exceptional SEO results

Consult and help businesses take the right digital path
I don't boast but what better than telling my strengths to build trust? I have an amazing knack to spot the right bends that need straight SEO strategies or tailor-made tips for the brand. My expertise lies in SEO analysis, SEO audit and optimization, and consultation.
My Expertise In The Fields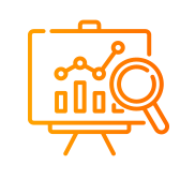 SEO Analyst
I have worked as an SEO analyst for three years. Handling multiple brands has helped me learn the best of both worlds in SEO. I am experienced in providing the aptest SEO analysis for a brand.
Website Design
This is an area I am currently experimenting with. You see this website? I built it and I am pretty proud of it. I can make such amazing websites and consult on them for you as well. Website design plays a major role in customer retention rate so it has to be at its best.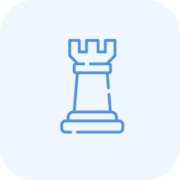 Website Audit
I have worked extensively for many brands in drafting their website audits. I can point out the right factors that are affecting the brand's visibility in the search engines. Get mind-blowing insights into your brand's performance.
Keyword Research
Just like how a vehicle needs fuel, your content needs fuel too. It's nothing but keywords. Keywords are essential to rank your content in the search engine. And I happen to exactly do the right keyword research no matter what industry your brand is from. My expertise in keyword research is extensive. You can know it for yourself!
SEO Consultancy
In my experience, I have provided practical approaches and solutions to many brands in terms of SEO. When in doubt, it is always advisable to reach out to an expert. The search engine is a very unstable platform and it's as great as long as it is not messed up with.
Local SEO
The first best friends for a brand come from their local market. I happen to have the expertise in finding the right ways to harness this opportunity. Local SEO has always motivated me to get into the deeper roots of it.
Thanks Amit for the services, Now I can see my keywords on 1st page. I got some awesome leads also from Google search, all thanks to you. Hope to work with you again.